Barlby & Osgodby Methodist Church.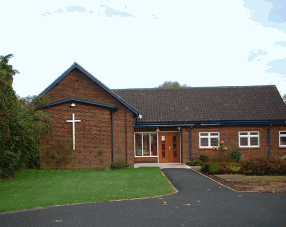 Village chapel with warm and friendly congregation. Good link with the local Anglican Church.
Opened in 1960 the building is versatile with a good sized field at the rear and is well used by local groups.

Weekly Services and Events.
Sunday


10.45 am Morning worship.
4th Sunday United service with Anglican Church -
Anglican 10.30am, Methodist 10.45am.



Monday


6.30pm Singing/Bible Study



Uniformed Organisations (term time):

Tuesday evenings – Rainbows and Brownies
Wednesday evenings – Beavers, Cubs and Scouts
Thursday evenings – Guides

For information about the uniform organisations which use this church's
premises for their activities, please contact the following web sites:
For girls: girlguiding.org.uk
For boys: scouts.org.uk



Ladies Circle fortnightly Wednesday evenings (not June, July, August)


Toddler Group (term time) Thursday mornings


Premises are available for hire.
Location.