Burn Methodist Church.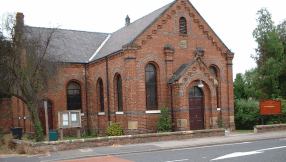 Small village chapel with friendly welcoming congregation - open to different ideas in worship - only place of worship in village so we consider the needs of the wider community.

Weekly Services and Events.
Sunday 9.15 am Morning Worship with Holy Communion (1st Sunday)
Sunday 10.00am Morning Worship (all Sundays except 1st)
Monday (Bank Holidays) - Church open for refreshments.
Thursday (second) - Yorkshire Country Women Association.
Location.