Camblesforth Methodist Church.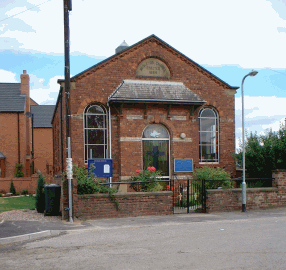 Village chapel with a friendly congregation using traditional hymn books and modern song books.
Used by local groups. Building can be hired for private functions.

Weekly Services and Events.
Sunday


1st, 3rd and 5th Sunday 9.15 am Morning Worship.
2nd and 4th Sunday 10.45 am Morning Worship.


Wednesday


2nd Wednesday 4.30pm - 6.00pm Messy/Café Church.
3rd Wednesday 7.00pm Parish Council Meeting.
4th Wednesday 12.00 - 2.00pm Bring & Share Fellowship Group - a bring and share lunch followed by a time to discuss and explore our Christian faith.


Friday


6.30pm-8.00pm Friday Club Youth Group (during school term time).



Holiday Clubs arranged during main school holidays, dates vary.


Monthly services held at Mansion House Residential Nursing Home, Drax.


Visits to local Primary School to take assemblies - dates vary.
Location.