Wistow Methodist Church.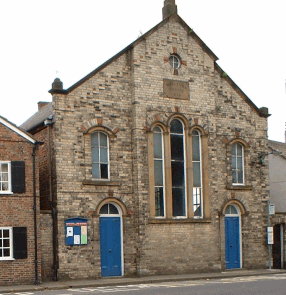 A friendly, united village church which involves the whole community and provides activities and a meeting place for all ages.

Weekly Services and Events.
Services in the Methodist Church on 2nd and 4th Sunday at 9.00 am and
in the Anglican Church on 1st Sunday at 9.00 am and 3rd Sunday at 11.30 am
Monday 5.45pm-7pm Rainbows.
Messy Church once a term. See Village Newsletter for details.
Thursday 6.30pm-8pm Village Choir for all ages.
Coffee Morning every second Thursday. Teas and meals on special occasions
Location.
Wistow Methodist Church and CE Church Partnership,
Church Hill,
Wistow,
Selby,
North Yorkshire,
YO8 3UU.
[click here for a map...]