Brayton Methodist Church.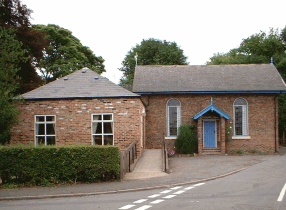 Village chapel with a friendly congregation using traditional hymn books and modern song books. Well used by local groups during the week.


*** Coronavirus Update: November 2020 ***
As part of the new National Restrictions, the church is currently closed.

Weekly Services and Events.
Sunday


9.45 am Prayer Fellowship.
10.30 am Morning Worship.
Location.