Snaith Methodist Church.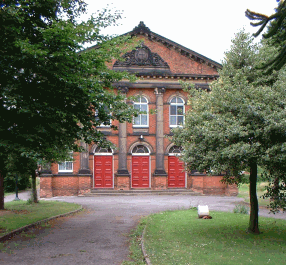 This church is a large grade II listed Victorian chapel with a substantial balcony and traditional box pews set back from the road.
We have a friendly congregation of mixed ages. At present there is no Junior Church, but children and families are very welcome.

Weekly Services and Events.
Sunday

Monday


6.00pm Rainbows, Brownies, Guides (Wesley Place).

Tuesday


9.15am - 10.00am Happytots (Wesley Place).
10.00am - 11.30am Coffeemates (Wesley Place).
7.15pm Young Wives - 2nd and 4th in month.

Thursday


1.30pm Snaith Stitchers - except 2nd in month.
7.30pm Wesley Guild - April to September.
7.00pm Snaith Choral Society (Wesley Place).

Friday


6.00pm St John Ambulance (Wesley Place).
For information about the uniform organisations which use this church's premises for their activities,
please contact the following web sites:
For girls: girlguiding.org.uk
For boys: scouts.org.uk
Location.