Goole (Trinity) Methodist Church.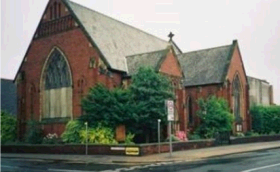 Weekly Services and Events.
Sunday


10.45 am Morning Worship
6.00 pm New Inspirations (1st and 3rd Sunday)
6.00 pm Prayer and Praise (2nd, 4th, 5th Sunday)

Monday


1.00 pm - 3.00 pm Dabblers (craft group)
2.00 pm Women's Fellowship (alternate weeks)

Wednesday


10.30 am Holy Communion (3rd Wednesday) followed by coffee

Thursday 7.30 pm - 9.30 pm Cell/Bible study group
Friday 5.00 pm - 8.00 pm Mission Trinity - Drop-in for those in need.
Location.