North Duffield Methodist Church.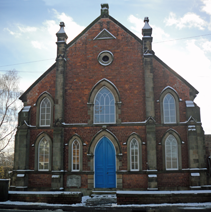 Welcoming and friendly congregation with members of
other denominations worshipping with us regularly.
This is the only place of worship in the village.
*** Coronavirus Update: 16 March 2021 ***
We plan to re-open on Sunday 28 March and resume normal services thereafter

.

Weekly Services and Events.
Sunday 10.00 am Morning Worship
Friday

Location.