Portholme Church.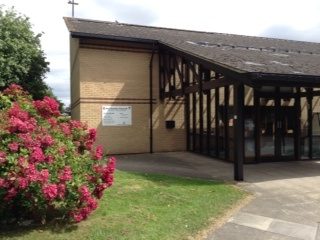 The present church was built in 1984, but its predecessors served the people of Selby for many years before that.
The church today is the home of a lively, friendly and growing Christian community.
You are warmly invited to join in worship and any of the other activities listed below.

In May 2012, Selby Methodist Church formed a Local Ecumenical Partnership (LEP) with Selby URC Church.
The inaugural service of Portholme Church was held on Sunday 22nd July 2012.
Please see the Portholme Church website for further details.
*** Coronavirus Update: August 2020 ***
Morning worship on Sunday 23 August, then regular Sunday morning worship resumes 6 September.

Weekly Services and Events.
Sunday


10.45am Morning worship with Junior Church.
6.00pm Contemplative Prayer (1st Sunday)

Monday


10.00am-12noon Coffee Morning

Tuesday


7.30pm Friendship Group (1st Tuesday in month, except August)


Wednesday


10.00am-12noon Knit and Natter (September to June)


Friday


9.30am-11.00am Parents and Young Children (PYC) Group (term time)


As announced

This weeks events.
Location.